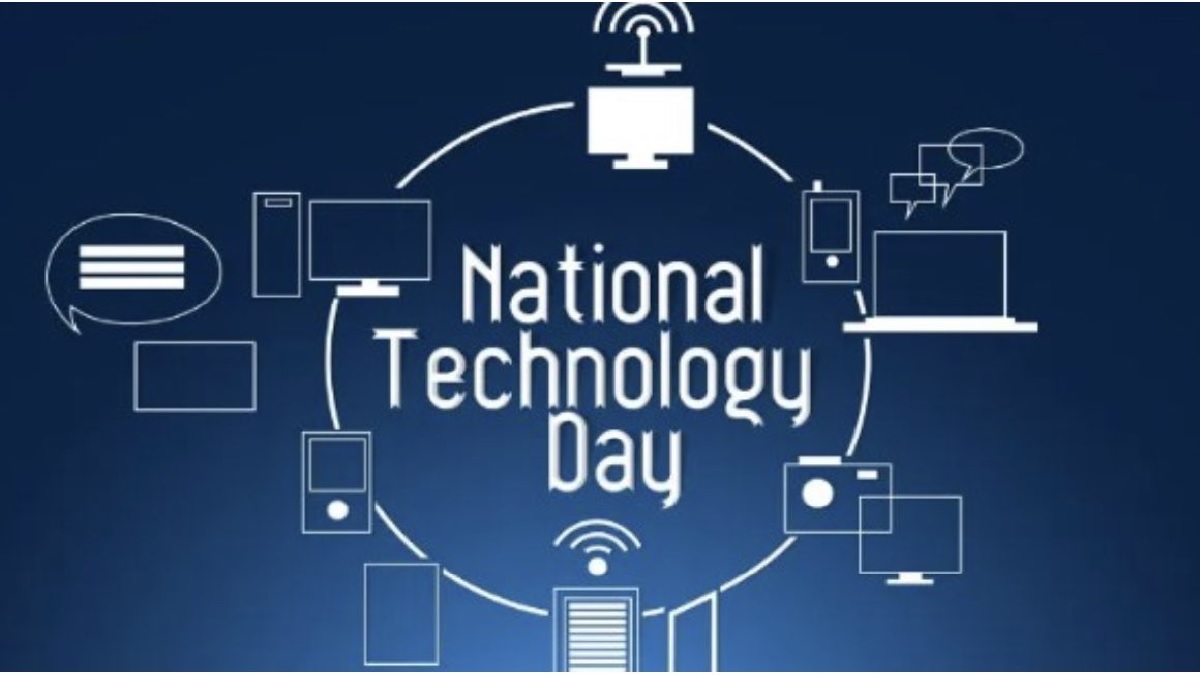 National Technology Day 2022 theme India: National Technology Day is observed in India every year on May 11 to highlight the significance of technology in our day-to-day life. The celebration of National technology Day 2022 also acknowledges the contribution of technology to the country's economic growth and how far India has come in its advanced scientific achievements.
National Technology Day 2022 not only celebrates scientists and engineers, but anyone who has been involved with innovating, ideating, and promoting the dissemination of knowledge while also ensuring that its advances reach everywhere. National technology Day 2022 is also a reminder to the citizens of India how the country has climbed its way up to be a potential superpower in the coming future.
National Technology Day 2022 is India is a significant event. Know why it is celebrated on May 11 every year.
Today, on National Technology Day, we express gratitude to our brilliant scientists and their efforts that led to the successful Pokhran tests in 1998. We remember with pride the exemplary leadership of Atal Ji who showed outstanding political courage and statesmanship. pic.twitter.com/QZXcNvm6Pe

— Narendra Modi (@narendramodi)
May 11, 2022
National Technology Day 2022
National Technology Day in India is celebrated every year on May 11 as a reminder of the country's technological advancements which were achieved with the contribution of several scientists. Technology Day also emphasizes India's dedication towards becoming an independent nuclear power which later played a crucial role in establishing the country on a global level.
National technology Day: Why the day is celebrated in India on May 11?
National Technology Day is celebrated in India every year on May 11 as it was on this day in 1998 when the country famously conducted the Pokhran Nuclear Tests.
Technology Day in India commemorates the anniversary of the Pokhran Tests which were a series of five explosions conducted under the guidance of Dr APJ Abdul Kalam at the Indian Army's Pokhran Range.
After the tests, the then Prime Minister of India Atal Bihar Vajpayee declared India a nuclear state, making it the 6th country to join the elite nuclear club.
National Technology Day 2022: 5 Facts about Pokhran Nuclear Tests
Pokhran Nuclear Tests are one of the defining milestone of India's journey in scientific and technological advancements.
Pokhran Test is the successful Nuclear tests which were done on May 11, 1998, in the Pokhran region of Rajasthan. The nuclear tests came to be known as Pokhran II.
The nuclear tests in Pokhran were done under the guidance of 'missile man' of India Dr. APJ Abdul Kalam. A series of five explosions were carried out for the successful test.
Pokhran Nuclear Tests were done in secret and the mission was codenamed 'Operation Shakti'. At the time, India did not want to attract international attention and criticism as other nuclear powers were rejecting India's entry.
After the successful tests, the then Prime Minister of India Atal Bihari Vajpayee declared India a nuclear state.
National Technology Day 2022: How India celebrates Technology Day?
National Technology Day is commemorated by the Government of India by honouring those who have made significant contributions to the development of new technology.
The Technological development Board of the Science and Technology Ministry also honours the individuals and groups for their remarkable achievements and bestows medals on them. The President of India also attends the ceremony organized by the Department and presents awards.